Welcome to our website!

London Cat Clinic is a Feline Only Veterinary Clinic, with an emphasis on thoroughness, communication and compassion. We are centrally located at York St and Wortley Rd in London, Ontario and have ample parking. We welcome new patients. Feel free to drop by and meet the staff and Veterinarian Dr. Sharon Rosenberg!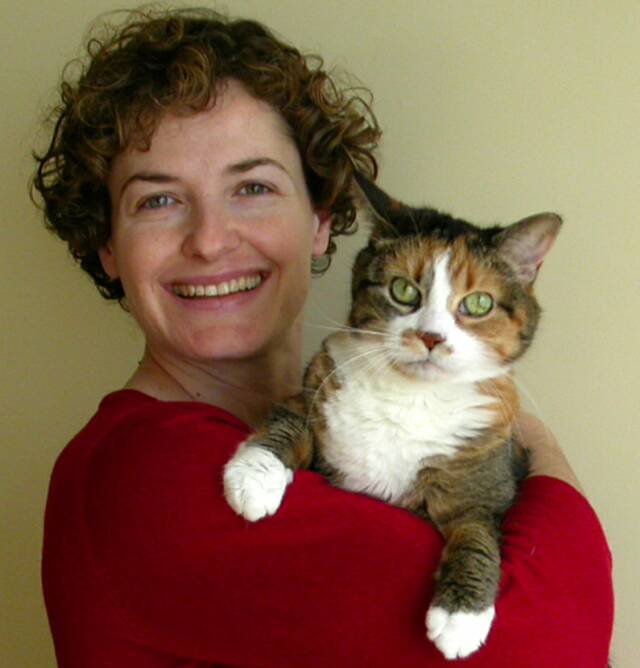 We cater to patients with various needs:
nutrition and weight management
palliative care
Veterinary Acupuncture (***NEW***) - click preceeding link for more information. Dr. Rosenberg is Certified in Veterinary Acupuncture with IVAS, the largest International Veterinary Acupuncture association.
Our cat hospital also provide ancillary services such as laboratory testing, radiology, chemotherapy, pain management, blood pressure monitoring, and referrals for ultrasound and scoping.
We provide life-stage wellness care and recommendations, with an emphasis on both kitten and senior wellness as well as weight and dental management in the middle years.
Dr. Rosenberg has over 20 years experience as a Veterinarian, and most of it is exclusively with cats, all in London, ON.

London Cat Clinic has helped cats and their families from London, as well as Strathroy, St. Thomas, Dorchester, Aylmer, Thamesford and surrounding areas.
We are conveniently located in Old South, very close to the heart of Wortley Village and close to downtown and Old North and on the way home for many people from Byron and Lambeth, and only 15 minutes from Talbot Village.
Please feel free to browse the pages and get to know us. We also welcome enquiries by phone, in person or by email and offer visits to see the clinic, meet the staff and tour the boarding areas.
Senior Cats
A cat's health changes with age. Physical and mental changes occur, just as they do with people. Most older cats sleep more than they did when young, and they u ...
Read more ...
I am Cat Furniture
As I sit here trying to type with one cat draped across both forearms, I've decided that being covered with cats is a concept worthy of consideration. Why do I ...
Read more ...